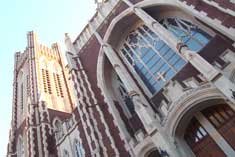 We were married at Sumarie and Keith's church in Atlanta where Sumarie serves as a deacon. Peachtree Christian Church has a long Atlanta history dating back to the 1920's. It's a beautiful place and you can find out more about it by clicking here.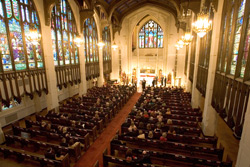 The beautiful, Gothic Revival-style sanctuary has been the site of thousands of weddings. The sanctuary's windows are one of the finest collections of stained glass in the country. By clicking here, you can see how the windows chronicle the story of Christ from his birth through his death and resurrection.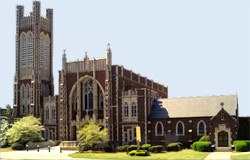 We greatly enjoyed sharing our special day at this special place.